---
Oil Meter Cap
by Ingenious


A product design I have, helped a country running and got a shortlist for Cannes Lions.



Vietnam has always been called as the motorbike capital of the world.
To us, motorbikes mean more than just a vehicles,
it's a mean of living.

A truck. An aquarium. Or even, a bed.
However, 20 millions out of 37 millions motorbikes are outdated,
without oil-changing indicator.
Which is the most crucial to keep the engine running,
causing inconvinience or brokedown.
The solution:
Reinvent the oil cap with a rule of physic - liquid pressure.

Without any hi-tech, sensor, or complicated IoT,
just a simple and cheap solution without that keep any out-of-date bikes running.



Just by one glance, anyone can check on their bike.
So now life can always go on.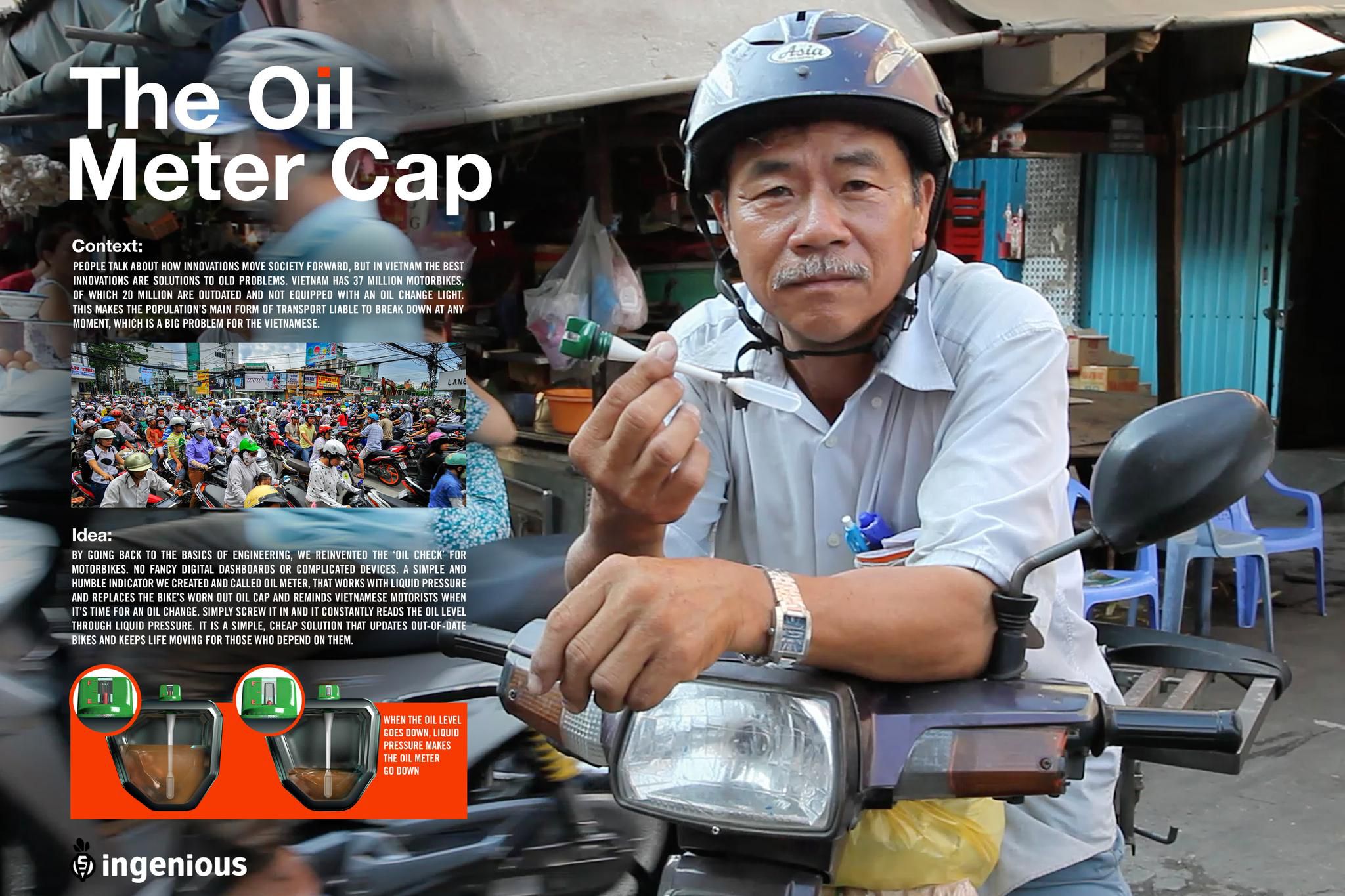 This is a strange, but significant project in my career. It all started in 2014, when I was a fresh faced copywriting intern at MullenLowe Vietnam. Hungry and ready to impress, I found the client list and came up with ideas to pitch to my ECD - Carlos Camacho. It was this very idea that won me my first official job.However, we couldn't get the client's approval for it. As both me and Carlos moved on from the agency, he promised me he would try his best to get it produced.7 years later, we got a Shortlist for Cannes.
Achievement:

2021 Cannes Lions - Shortlisted in Direct


Credits:

Executive Creative Director: Carlos Camacho
Senior Art Director: Nisal Attanayake