---
Journey of the Type
Personal project

This book was the final project for my typography class.
The task was to create a book on any topic as to capture the nature of typography:
space, colors, and shapes.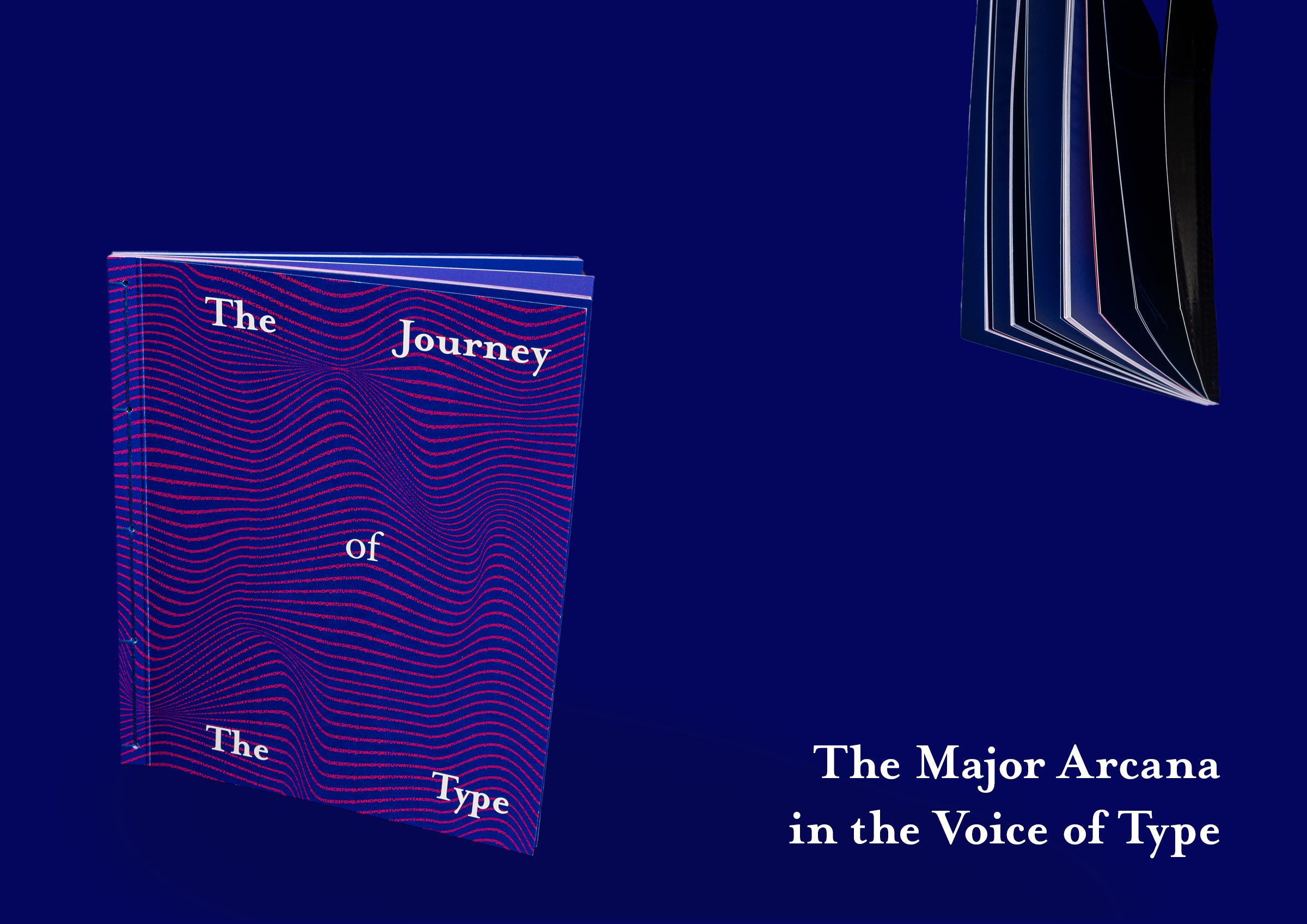 Tarot is not a device to tell what's the future ahead, but a device that embodied stories
of every human being in a different, a more visual-focus way.
The structure of Tarot is based on one main story,
"the Journey of the Fool,"
also called
"the Major Arcana".
The Major Arcana is the story to a person, from a naive young adult – the Fool,
to someone who are more conscious about the world around him – the World.
In this book, we're going to only focus on these 22 cards.
But why type?

On every card, there are symbols, colors, that arranged on a space, or in between spaces,
to embody a story, a step of a person's life.
That's the similarity of Tarot and typography, both use shapes, spaces, and colors to deliver a message.
So, here's the experiment of how the story of Tarot being delivered through type.
Professor:

Sergey Sidorov